Last weekend, Generation W held their second annual WORKS event where women from all over North Florida joined together for a day of community service benefiting numerous nonprofits.
And when GGM was tasked with helping to cover the incredible event with dozens and dozens of volunteers, we got a chance to get up close and personal with three charities you should know about.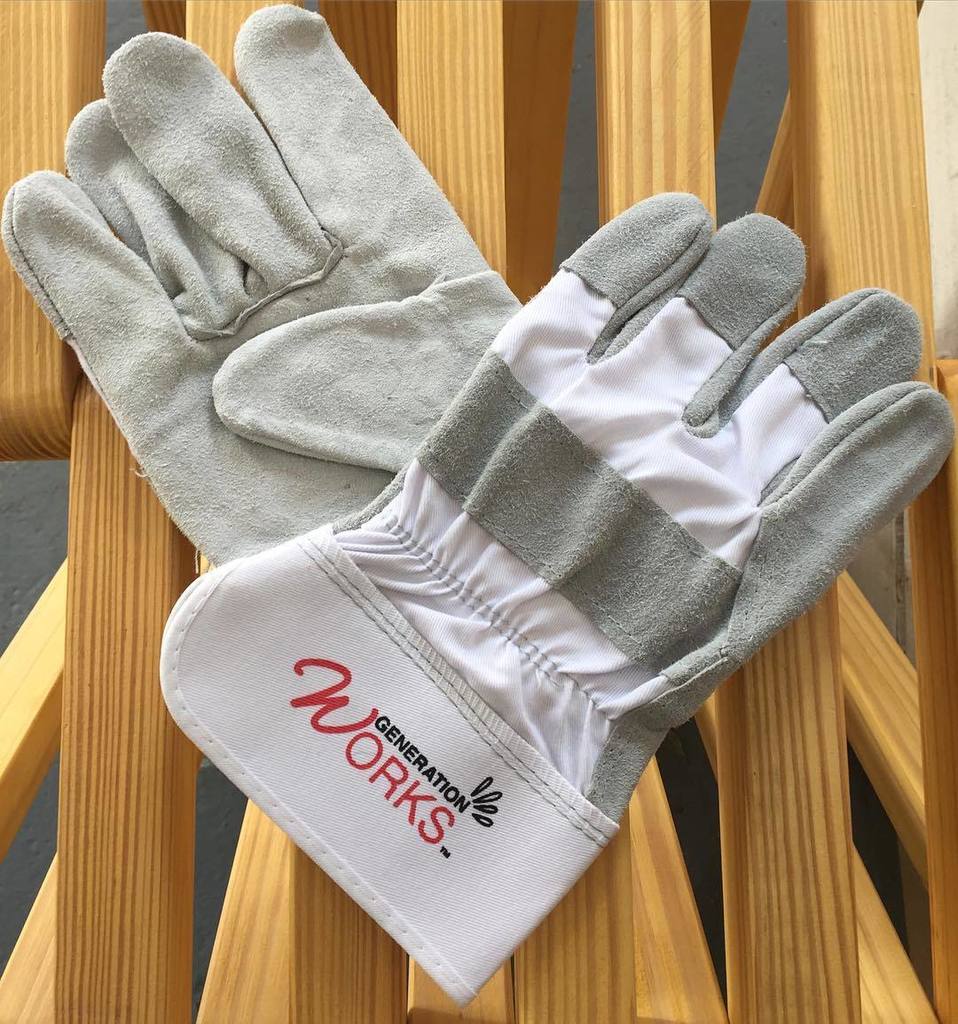 Rethreaded
Rethreaded is an organization that aims to break the cycle of the sex trade industry which includes women in pornography, prostitution and strip clubs. The sex trade industry as a whole earns more than $32 billion annually and most of those funds are made off women who have suffered from drug addiction and/or sexual trauma at a young age. Kristin Keen, founder of Rethreaded, told us 75-95 percent of women first get into the sex trade industry because of drug addition and it causes a vicious cycle where women become addicted and when they're forced into withdrawals, they're willing to do anything to earn income to afford more drugs and it usually results in work within the sex trade industry.
The average person suffering from addiction attempts to quit 27 times with 7 serious attempts before they're ultimately clean. Once someone is clean for at least 6-months, Rethreaded's team takes the women under their wings to teach essential job skills so they can go back into the workforce with a sense of accomplishment and confidence they have likely never had.
Rethreaded employs 8 women in North Florida where 100 percent come from addiction. These women work in production of retail items for sale and also earn opportunities for public speaking to help other women who feel trapped in the sex trade industry or an abusive situation.
Not only does Rethreaded create a fantastic opportunity for women to start on the path of empowerment, but their efforts have a global reach as far away as India. During Christmas of 2015, Rethreaded sold enough Sari Bari scarfs to provide more than 900 days of work to women in India who are facing the same challenges women on the First Coast.
https://www.youtube.com/watch?v=xtz1OifeBK8
If you want to find out more about how you can help Rethreaded, be sure to visit their website.
Dignity You Wear
When most people have a job interview lined up, they purchase a brand new outfit in order to make a good first impression.
But what if you don't have the funds for something impressionable to wear? Or your kids don't have a decent set of clothes to wear to school?
This is where Dignity You Wear comes into play with new, never used, items of clothing for adults and children in need. Items of clothing are donated by mass retailers from all over the country and sorted by volunteers. In fact, 95-percent of all donations are sorted by the volunteer team and then distributed to area schools, veterans and charities.
To learn more about Dignity You Wear, visit their website.
Feeding Northeast Florida
Did you know?
85 percent of those who accept food donations aren't homeless. The likely suffered a financial crisis such as a child diagnosed with cancer, the roof on their house caves in, etc…

1 in 6 people don't know where their next meal is coming from. 1 in 4 of those people are children.
These little known facts are why Feeding Northeast Florida is so vital to our community.
Feeding NEFL is responsible for taking donations and distributing them to those who need it most. Because the majority of the donations are perishable items, quick distribution of those donations is what keeps the community going. Even items such as expired meat and produce are donated to animal conservations like the Catty Shack Ranch and pig farmers so absolutely nothing goes to waste.
Other Feeding NEFL initiatives include setting up mobile pantries around impoverished communities several times per week to offer food donations without forms or red tape. People from all walks of life to include men in suits to the elderly show up because you never know what life struggle someone is suffering from.
Perhaps the best initiative are the snack packs created for students in Duval county who are already on school meal plans but likely don't have anything to eat over the weekend. Feeding NEFL creates nutritional snack packs for those children so they have something to eat over the weekend and are given to the children discretely while at school.
If you're in the North Florida area, Feeding NEFL is holding an event dubbed 3-Squares where 60+ area restaurants gather at the Prime Osborn and offer samples of their food with all the proceeds going back to the charity. Tickets are on sale for $70 but if you buy your ticket via this link before Valentine's Day, you can save nearly $25 off the total price. It's a great way to taste North Florida's sprawling food scene while helping out a great cause.
To see more from Feeding Northeast Florida, be sure to visit their website to see all the great things they do.
Final Thought
There are so many charities around the First Coast doing wonderful things but one thought that struck me was how many of these charities work together instead of competing for donations.
If you have the available resources, please consider spending some time helping those in your community who are in serious need because they certainly need all the help they can get.