If Instagram is part of your social and content marketing plans, then you should already be using Grum Instagram scheduler to manage your accounts.
While we patiently wait for Instagram to add the rumored multi-account switch, agencies and entrepreneurs might want to take a gander at Grum for managing multiple Instagram accounts.
"What's Grum," you ask?
Grum is an application that allows for users to manage multiple Instagram accounts, upload directly to each account without logging out and schedule posts in advance—all from a desktop computer.
"Ok…but what's the catch?" is probably the next question you're asking and besides a low price point, using the software is baggage-free.
Take a look at the simple interface:
Notice the tab int he upper left hand corner of where you switch in and out of accounts.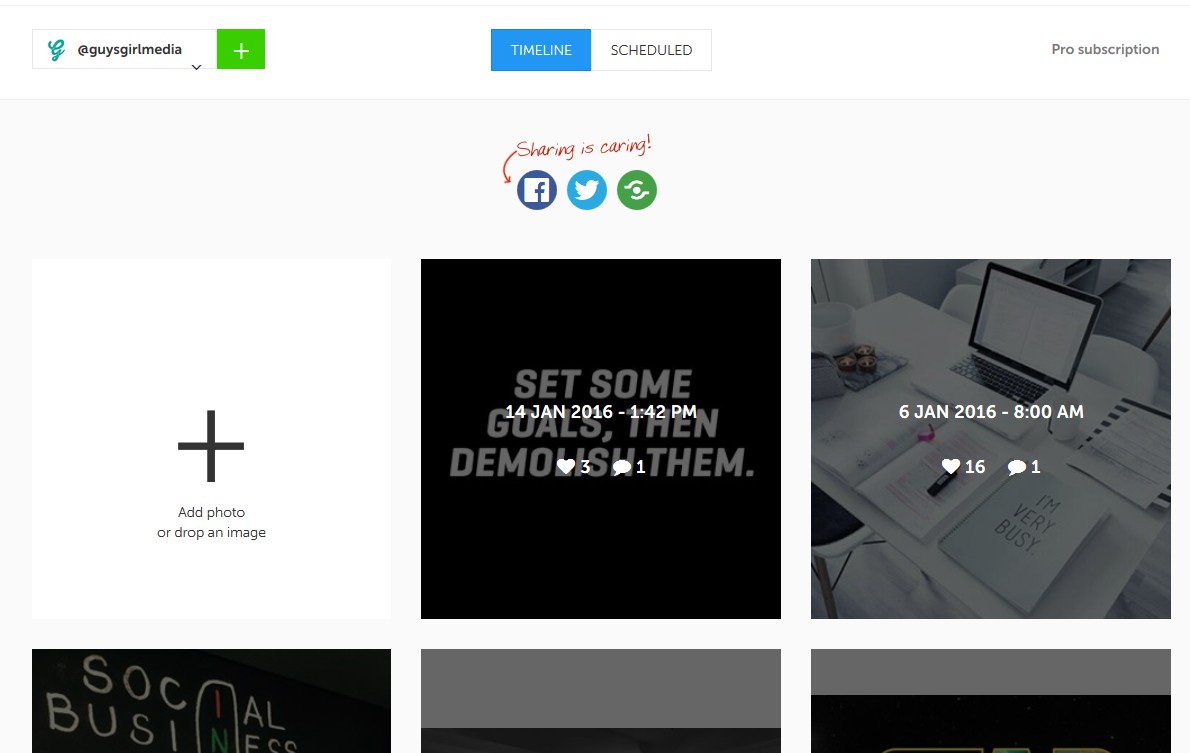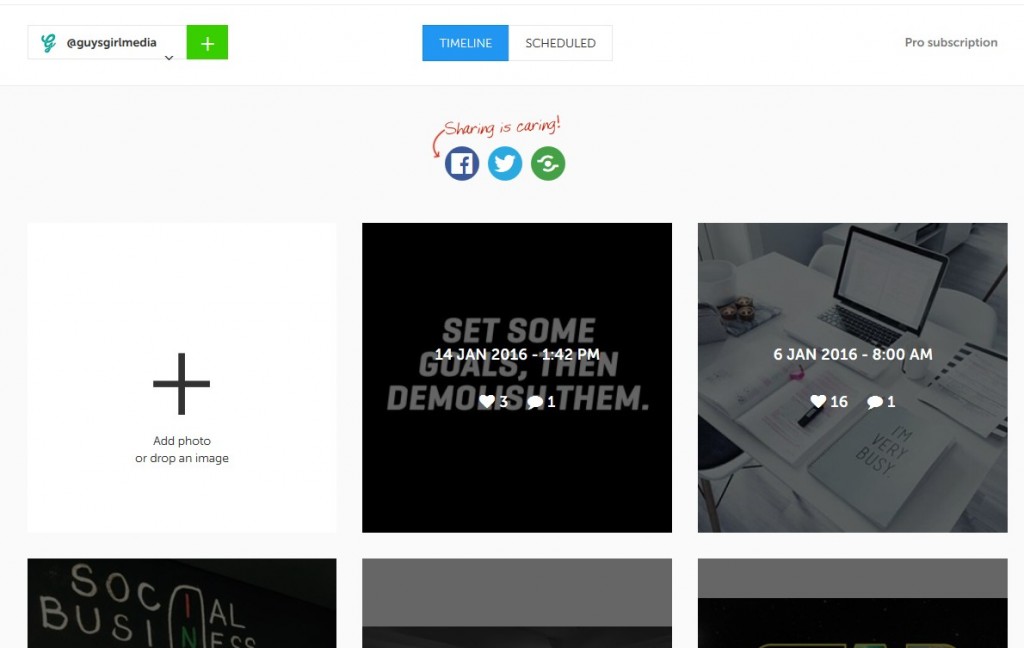 Yes, I know we have to get better about building our business presence on the media side but we just launched, ok? 
Minor drawbacks to the service include the inability to upload videos or edit photos using Instagram's filters. But if you have a desktop service that can edit photos (Picasa, Canva, etc…) this is a minor inconvenience compared to the ability of scheduling a week's worth of posts for several brands without having to log in and out.
Here's an example of the screen you'll see when you go to upload a photo: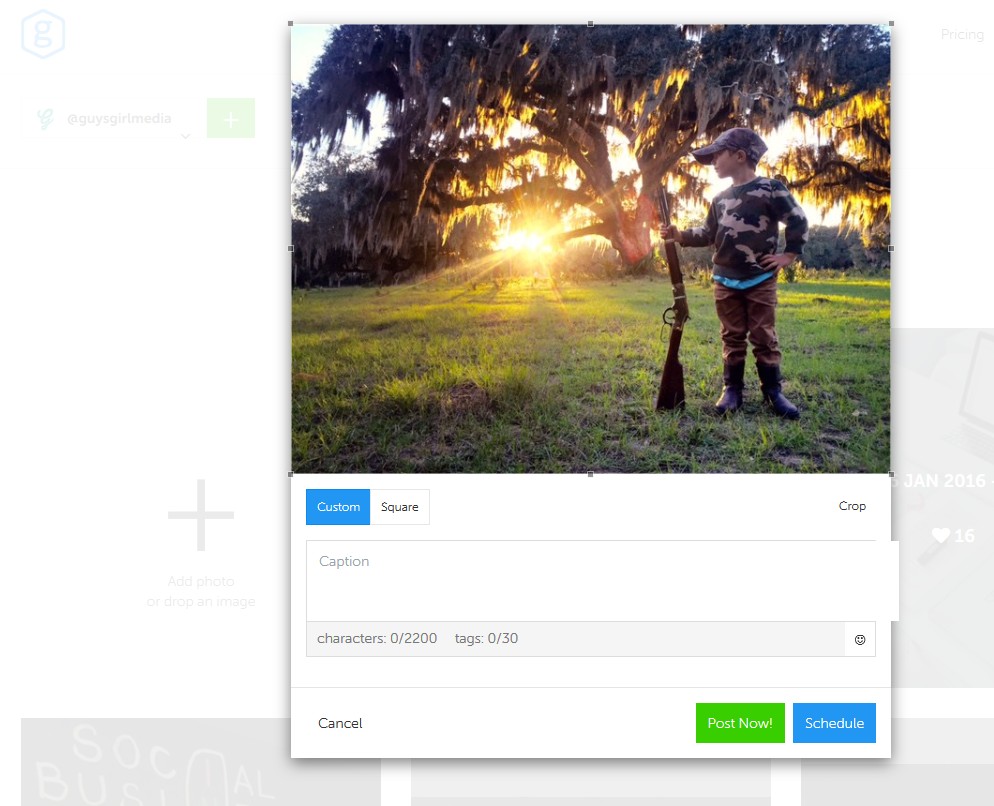 Another minor downside is you can't interact with multiple timelines unless you're logged into Instagram on your desktop. But this can also be curved with a service like Hootsuite's Instagram feed that allows for each interaction without logging in and out of your mobile device.
"Why not just use Hootsuite's Instagram scheduling service?" is what a seasoned social media pro might ask next. Man, we're getting good at this question-anticipation thing, huh?
Look, Hootsuite's Instagram scheduling is nice, but all it does is allow you to upload a photo with a message and when it's time to post, you receive a push notification on your mobile device which requires you to still be logged in before any post goes live.  This is the case for most, if not all of the companies you'll find when you Google search "Instagram scheduler" and also why we've never been a fan of that particular feature.
With Grum, you choose your brand, choose your photo, write your copy with applicable hashtags, schedule and go about your day with all the other important tasks you have to do.
While I think the pricing is still affordable, Grum is currently available for as low as $1.95 per month, per account. However, come February 1st, Grum's pricing will rise to $9.95 for managing two accounts or fewer. But as with many things in life, the cost is lowered should you add on more accounts to your Grum dashboard.
This may seem like another service to add to an already-full plate of daily to-do's but even if Instagram eventually allows for the ability to switch in and out of accounts, Grum still has tremendous value solely for the ease of scheduling numerous posts between accounts.
If you're still on the fence about Grum, here's a quick video giving a tutorial on using the service.